by Hugh Lanning
Why now is the time Labour must speak up for Palestine
---
It is difficult for us to conceive the reality of the circumstances under the military rule of the Israeli regime in which the Palestinian people are now forced to live.
Prior to the Second World War, Jewish settlers had acquired only 6 per cent of historic Palestine, the land west of the Jordan River to the Mediterranean Sea.
Now Palestinians are confined to 7 per cent of land within Israel, living there as second-class citizens.
In the rest of the land, occupied by Israel since 1967, they live under the diktat of military orders not subject to legal or democratic control but instead the sole prerogative of the Israeli military commander.
As the indigenous population, the Palestinians have seen their land occupied, stolen and then settled on.
And the process is not finished yet: as a frontier settler state, Israel is still in expansionist mode.
To quote former prime minister Benjamin Netanyahu, when supporting annexation: "not a single Palestinian… [We are] pursuing a policy of maximising land and minimising Palestinians." Not content with expelling and enclaving the Palestinian people, Israel is intent on eliminating them completely: politically, legally, historically, culturally and physically. Literally seeking to make Palestinians aliens in what was their own land, in a real-life Catch 22, defined as "infiltrators" if they seek to return to their homes — or "absentees" so their land can be taken away from them if they don't.
The UK has been culpable in this process: as occupier from 1917 to 1948; with the Balfour Declaration in 1917 giving away land that was not ours to give; to conniving with the expulsion of over 720,000 Palestinians during the Nakba in 1948; and now turning a blind eye to Israel's flagrant breaches of international law.
These are breaches that Labour must support the International Criminal Court investigating, including those that could be covered by the United Nations crime of apartheid.
This is why Palestine remains a litmus-test issue for Labour: if it genuinely wants to be an internationalist party with an ethical foreign policy, to both discuss and but also to support action on. To ignore the issue or to do nothing about the breaches of international law is, in fact, condoning the status quo and condemns the Palestinian people to their continuing military suppression by Israel.
It is no use pointing to the ever-growing longer and longer list of international statements condemning Israel. A solution requires a decolonisation of the structures of power, control and surveillance that Israel has established, from the wall, the settlements and the prison that is Gaza. It requires prisoners to be set free, stolen land to be returned. Refugees to be allowed to return to their homes.
Israel has never recognised the need for a Palestinian state, never defined its own borders; its "solution" is based on it maintaining total control of all the land west of the Jordan to the sea.
In contrast, any just solution must be based on recognising the Palestinians' right to self-determination, a right which Israel's nation state law, passed in 2018, seeks to deny.
It must recognise equality and human rights for all, not just some of the people living across all this territory — including the rights of refugees who were forcibly driven out of their land to return.
The Tory government is committed publicly, in its Queen's speech, to introduce legislation to try to outlaw boycott, divestment and sanctions by public bodies.
It's a measure it is hoped the Labour Party will stridently oppose, because this measure is not just supporting Israel, it is, as Israel wants, seeking to ostracise all those who express their right to criticise and bring pressure to bear on Israel to comply with international law.
In a democratic society, why would you seek to ban the main non-violent actions that can be and are used legitimately for people, individuals, organisations and countries to express their views about actions it disagrees with? Is it to become compulsory, solely in relation to Israel, that you must stay silent, invest in and buy its products, notwithstanding its breaches of international law?
It is obvious that there is overwhelming grassroots support within Labour for Palestine: on Monday (September 27) delegates at the party's conference in Brighton overwhelmingly backed a motion expressing solidarity with Palestine and condemning Israel's apartheid policies. It was historic, marking the first time that a major party in Britain has backed the UN definition of Israel as an apartheid state.
And this labour-movement support was once again demonstrated at the TUC this year, by the unanimous passing of a motion supporting Palestine.
The challenge for the Labour Party is to ensure that this support from its members and affiliated unions is reflected in the party's own actions, statements and policies.
It is amazing that the resistance of the Palestinian people continues, despite the yo-yo of international support. We condemn when Israel bombs and kills — and then walk away until the next time. Palestinians watch and follow the solidarity it gets in the UK, not without trepidation.
In the face of Israel's campaigns to delegitimise its opponents globally, it would be a significant act for the British Labour Party to wholeheartedly and enduringly commit itself to not just supporting the oppressed Palestinians, but also to action — including sanctions, opposing the oppressive and illegal actions of the Israeli regime.
There is a simple solution for Israel to stop criticism and to end calls for arms sanctions, ethical divestment and consumer boycotts: to stop breaking international law in its treatment of the indigenous Palestinian people and to recognise that they also have a right to self-determination.
---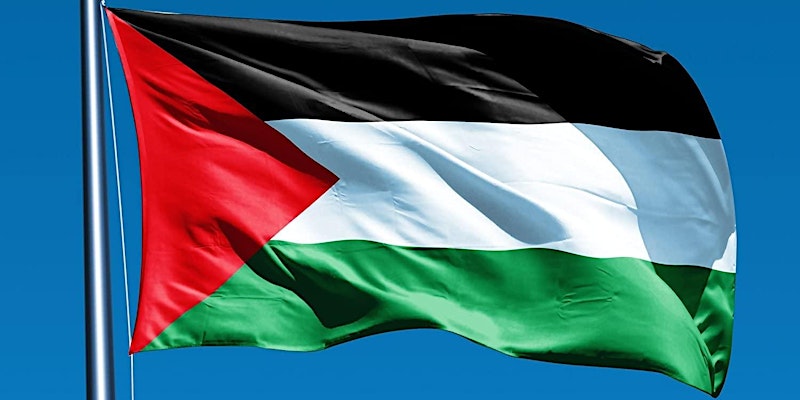 To sign the Labour Must Speak Up for Palestine statement, go to: labourandpalestine.eaction.online/speakupforPalestine.
Labour & Palestine's next online event, a discussion on how constituency Labour parties can build on the successful passing of Labour's far-reaching solidarity motion with Palestine at annual conference, will feature head of the Palestinian Mission to the UK Husam Zomlot, Grahame Morris MP, Labour NEC member Gemma Bolton and Young Labour's Nekisa Gholami-Babaahmady. It's on Thursday (October 7) at 6.30pm. To register, see www.eventbrite.co.uk/e/speaking-up-for-palestine-next-steps-after-labour-conference-tickets-182698344667
---
HUGH LANNING
Hugh Lanning lived in Whitstable for about 10 years and was Labour candidate for the Canterbury constituency in the 2015 election. Before retiring in 2013 he was deputy general secretary of the Public & Commercial Services union (PCS). He chaired the Palestine Solidarity Campaign for 10 years, and in 2017 was, famously, the first British national to be refused entry to Israel under the Knesset's Amendment No 28 to the Entry Into Israel Law, which allowed boycott, divestment & sanctions (BDS) supporters to be banned.
---
Whitstable Views: How You Can Help
Make sure you share and like our articles on Facebook and Twitter, and whatever other social-media platforms you use.
Follow the site to get regular updates about new articles when they appear. Press the "Follow" icon in the bottom right hand corner of your screen and that will take you to the option to sign up. (It disappears as you move the text down, then reappears as you move it back up again!)
Leave comments on the site rather than on Facebook. Let's get a debate going. All of our contributors are willing to engage with you if you leave a comment.
To all writers out there, we would LOVE you to make a contribution. Read our submissions page for details on how to go about that: https://whitstableviews.com/submissions/
Finally you can donate. As little as £1 would help. Details on the donations page here: https://whitstableviews.com/donate/